For the Don't Bank on the Bomb webinar on 29 October 2015, we will use GoToWebinar software. Below you find some info on how to join us and use GoToWebinar.
Here is how to join:
You can join a webinar in three ways:
You will get an invitation to the Webinar by email that has a link in it. Click on the link in the invitation to go to the Webinar.
Copy the link in the invitation and paste it into the adress bar in your browser.
Call in by phone/skype.
We recommend you simply to click on the link in the invitation.
Here is how to use GoToWebinar
When you have logged in, you will see this on your computer screen*: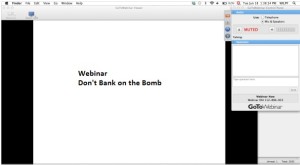 *If you call in by phone/skype, you won't see this screen (of course).
This is your control panel: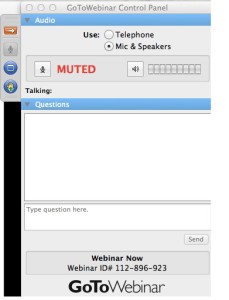 And this is the screen of the presenter: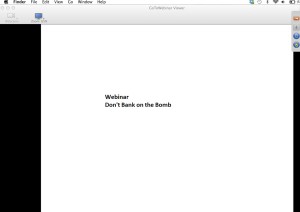 If you don't see the screen, then you  have to try and find this icon on your  computer (it is usually on the desktop, on the top or on the bottom of your  screen) and click on it: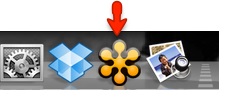 How does your control panel work?
We will run through the features:
When you call in by computer, always make sure you have ticked the circle "Mic & Speakers", so that we can hear you.

During webinars, you are muted. We will unmute you when you want to speak.  When you are unmuted, the following icon will change colour from grey to green.

Just click on the orange arrow if you get tired of looking at the control panel. You can always click on the arrow again to get the control panel back.


Full screen or half screen?
Click on the following icon, if you want to see the presenter's screen on your entire screen:


Click here to raise your hand if you wish to speak/ask a question:


You can also write your questions or comments, just type your text here and click on "send".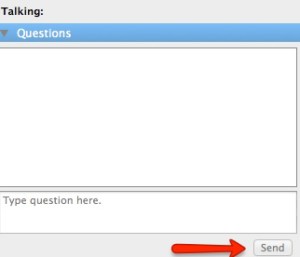 If you have any further questions, or if you would still like to sign up for the Webinar, please contact Maaike Beenes on this email adress.