West Dunbartonshire Council calls for nuclear weapons divestment
West Dunbartonshire Council, located close to Glasgow in Scotland, last week adopted two resolutions supporting the Treaty on the Prohibition on Nuclear Weapons and calling for divestment of the Strathcylde Pension Fund from companies involved in the development or maintenance of nuclear weapons.
Following Manchester City Council, Renfewshire Council and Hebden Royd Town Council, West Dunbartonshire Council is the fourth UK Council to join the ICAN Cities appeal and support the Treaty for the Prohibition of Nuclear Weapons.
---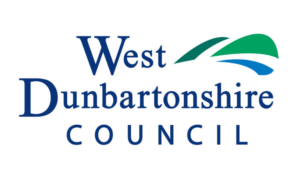 Resolution text adopted on 29 May 2019:
Treaty on the Prohibition of Nuclear Weapons –
"West Dunbartonshire Council is deeply concerned about the grave threat that nuclear weapons pose to communities throughout the world. We firmly believe that our residents have the right to live in a world free from this threat. Any use of nuclear weapons, whether deliberate or accidental, would have catastrophic, far-reaching and long-lasting consequences for people and the environment.
"Council fully supports the Treaty on the Prohibition of Nuclear Weapons (TPNW) as one of the most effective ways to bring about long-term and verifiable multilateral nuclear disarmament and reaffirms our commitment to West Dunbartonshire's designation as a Nuclear Free Zone. To this end Council asserts its opposition to the illegal transportation of nuclear weapons on our roads and rail networks on moral and safety grounds.
"Council instructs the Leader of the Council to write to the UK Government to inform them of this resolution and urge them to take account of it."
An additional resolution was passed on acknowledging and dealing with the climate emergency. It also called on the Strathcylde Pension Fund (SPF) to divest funds from companies involved in fossil fuels. An addendum was agreed to also ask the SPF to divest from companies involved in the maintenance or development of nuclear weapons. The resolution will be sent to the SPF and the Convener of its Pension Committee.
See also: Nuclear Free Local Authorities Scotland